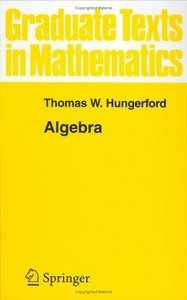 In algebra, which is a broad division of mathematics, abstract algebra is a common name for the sub-area that studies algebraic structures in their own right. Such structures include groups, rings, fields, modules, vector spaces, and algebras. The specific term abstract algebra was coined at the beginning of the 20th century to distinguish this area from the other parts of algebra. The term modern algebra has also been used to denote abstract algebra
Two mathematical subject areas that study the properties of algebraic structures viewed as a whole are universal algebra and category theory. Algebraic structures, together with the associated homomorphisms, form categories. Category theory is a powerful formalism for studying and comparing different algebraic structures.
Modern algebra
The end of the 19th and the beginning of the 20th century saw a tremendous shift in the methodology of mathematics. Abstract algebra emerged around the start of the 20th century, under the name modern algebra. Its study was part of the drive for more intellectual rigor in mathematics. Initially, the assumptions in classical algebra, on which the whole of mathematics (and major parts of the natural sciences) depend, took the form of axiomatic systems. No longer satisfied with establishing properties of concrete objects, mathematicians started to turn their attention to general theory. Formal definitions of certain algebraic structures began to emerge in the 19th century. For example, results about various groups of permutations came to be seen as instances of general theorems that concern a general notion of an abstract group. Questions of structure and classification of various mathematical objects came to forefront.
These processes were occurring throughout all of mathematics, but became especially pronounced in algebra. Formal definition through primitive operations and axioms were proposed for many basic algebraic structures, such as groups, rings, and fields. Hence such things as group theory and ring theory took their places in pure mathematics. The algebraic investigations of general fields by Ernst Steinitz and of commutative and then general rings by David Hilbert, Emil Artin and Emmy Noether, building up on the work of Ernst Kummer, Leopold Kronecker and Richard Dedekind, who had considered ideals in commutative rings, and of Georg Frobenius and Issai Schur, concerning representation theory of groups, came to define abstract algebra. These developments of the last quarter of the 19th century and the first quarter of 20th century were systematically exposed in Bartel van der Waerden's Moderne algebra, the two-volume monograph published in 1930–1931 that forever changed for the mathematical world the meaning of the word algebra from the theory of equations to the theory of algebraic structures.
Reading List:
1- Algebra (Graduate Text in Mathematics), Vol 73, by Thomas W. Hungerford
2- An introduction to theory of modules, by S. Yassemi and M.R. Pournaki
Class Hours:
Sunday, (18-20) Room 168
Monday, (14-16) Room 168
Course Contents:
1- Category Theory
2-Module Theory
3-Commutative Rings Theory
Grading Policy:
Homework (%10)
First Midterm Exam (%30)
Second Midterm Exam (%30)
Final Exam (%30)
Course Notes and Other Materials: